Find helpful links for EM and CA researchers and a series of books about EM and CA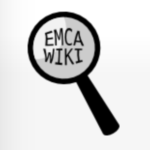 EMCA Wiki is an extensive, frequently updated website on Ethnomethodology and Conversation Analysis. It includes bibliographies of EMCA publications, information about upcoming conferences, current job openings, teaching resources, and more.
---

The Section on Ethnomethodology and Conversation Analysis provides a forum for those with interests in EM & CA broadly conceived.  It provides an opportunity to talk about common interests in the Sociology of everyday life, including local interaction orders, ordinary practices of action, and the organized details of conversation and it encourages the sharing of ideas, methods, and substantive inquiry.
---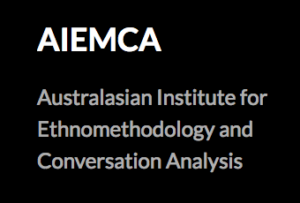 The purpose of the Australasian Institute for Ethnomethodology and Conversation Analysis is to bring together researchers in the fields of EM, CA, and MCA across Australasia, to share news and events, and to organise meetings, symposia, and conferences.
---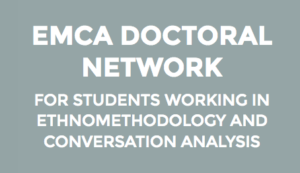 The EMCA Doctoral Network (UK) is a unique community for students interested in the interrelated fields of ethnomethodology and conversation analysis (EMCA).
---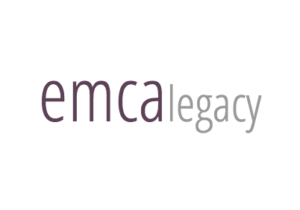 EMCA-legacy is a collection of historically significant materials highlighting the development and contribution of Ethnomethodology and Conversation Analysis. The website is open for new links to other material that you have made available. Please contact us so we can consider its suitability for integrating into EMCA-legacy.info.
---

The International Communication Association (ICA) is an academic association for scholars interested in the study, teaching and application of all aspects of human and mediated communication.
---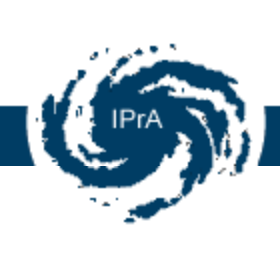 The International Pragmatics Association (IPrA) is an international scientific organization devoted to the study of language use. Established in 1986, it now has on average 1,400 members in over 70 countries world-wide. It is listed in The World of Learning, and it is a recognized member of the Consortium of Affiliates for International Programs of the American Association for the Advancement of Science.
---

The International Society for Conversation Analysis (ISCA) is an independent faculty-and-student-based professional association in higher education, designed to serve the needs of scholars of language and social interaction across a variety of disciplines and applications.  Founded in 2010, the Society seeks to provide its members with resources to advance the field by circulating findings, creating better courses, strengthening research, and creating a collective voice for the development and application of professional findings.
---

The International Society for Gesture Studies (ISGS) is the only international scholarly association devoted to the study of human gesture. Gesture studies is a rich interdisciplinary field, broadly concerned with examining the use of the hands and other parts of the body for communicative purposes.
---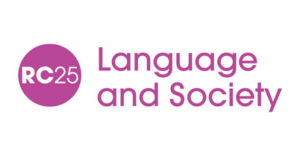 The objective of the Research Committee on Language and Society (RC25) is to advance sociological knowledge concerning language, face-to-face interaction and language-related phenomena.
---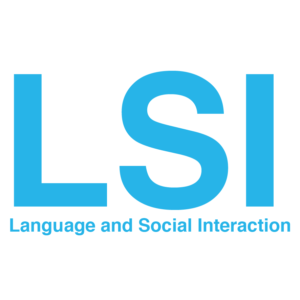 The purpose of the Language and Social Interaction (LSI) website is to promote the understanding and development of speech and language processes. LSI scholars in this division are concerned with the utilization of speech, language, or gesture in human communication including studies of discourse processes, face-to-face interaction, communication competence, speech act theory, cognitive processing, and conversation analytic, ethnographic, ethnomethodological, and sociolinguistic scholarship.
---
Book Series
University Press of America book series: Studies in Ethnomethodology and Conversation Analysis
Interaction Competence (George Psathas, ed., 1990)
Problems with Versions in Everyday Situations (E.C. Cuff, 1994)
Situated Order: Studies in the Social Organization of Talk and Embodied Activities (Paul ten Have and George Psathas, eds., 1995)
Culture in Action: Studies in Membership Categorization Analysis (Steven Hester and Peter Eglin, eds., 1997)
Media Studies: Ethnomethodological Approaches (Paul Jalbert, ed., 1998)
Ashgate book series: Directions in Ethnomethodology and Conversation Analysis

Respecifying Lab Ethnography (Philippe Sormani, 2014)
Ethnomethodology at Play (Peter Tolmie and Mark Rouncefield, Eds., 2013)
Adjudication in Action (Baudouin Dupret, 2011)
Ethnomethodology at Work (Mark Rouncefield and Peter Tolmie, Eds., 2011)
Analysing Practical and Professional Texts (Rod Watson, 2009)
Preference Organisation and Peer Disputes  (Amelia Church, 2009)
Ethnographies of Reason  (Eric Livingston, 2008)
Talk and Social Interaction in the Playground  (Carly W. Butler, 2008)
There is No Such Thing as a Social Science (Phil Hutchinson, Rupert Read, and Wes Sharrock, 2008)
Orders of Ordinary Action  (Stephen Hester and David Francis, 2007)
The Academic Presentation: Situated Talk in Action (Johanna Rendle-Short, 2006)
Institutional Interaction (Ilkka Arminen, 2005)
Beyond the Black Box: Talk-in-Interaction in the Airline Cockpit  (Maurice Nevile, 2004)
Gem
Gem
Gem
Gem
Gem
Gem
Gem
Gem
Gem
Gem
Gem